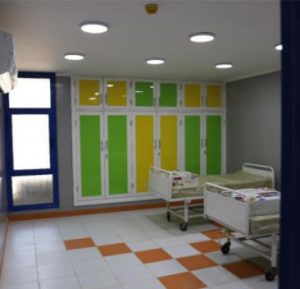 The institute's capacity is 108 beds distributed on four units, each unit is managed by a multi-disciplinary team which offers a full spectrum of treatment options. This allows our comprehensive psychiatric management to individualize therapy and, gain the best result possible for each patient.
We have four units
Unit one: General Adult Psychiatry
Unit two: Addiction Psychiatry
Unit three: Child and Adolescent Psychiatry
Unit four: General and Old Age Psychiatry
The institute adopts the policy of short stay hospitalization. The inpatient department is a safe environment for high-risk patients and is equipped with all facilities needed for care of patients such as laboratory facilities, ECG, ECT, rehabilitation unit, and etc.